#Ad – this post contains an advertisement.
Running a blog is a lot of hard work. As a blogger, you have to deal with everything and end up wearing a lot of hats. On any given day, you're a writer, researcher, web designer, salesperson, marketing, social media manager. The list goes on.
I got into blogging years ago with my movie blog The Book, The Film, The T-Shirt. You can tell it's my first attempt as it's nowhere near as well designed or user friendly as this one, which hasn't been up and running as long. I'm currently rebuilding it to re-launch later this year.
Over the years, I've come to rely on a lot of tools and resources to run my blogs. Like most bloggers, I'm looking for things that save me time, give my blog a more professional look and are low cost or free.
Website Templates
My sites run on WordPress. Luckily, there is a tonne of professional templates out there for any style you're looking for. Themeforest has always been my go-to site for templates. It's the easiest way to get a professional-looking website without paying a web designer or learning how to do it yourself.
Templates can cost anything from $10 to £$100 but most good ones are somewhere in the middle of that.
Images
Finding images to use on your blog can be a minefield, that's one of the reasons most bloggers take their own. Good imagery is key to making your site look and feel professional. I'm not a great photographer unless it's a photo of the kids or a place we're visiting, I try and use a nice, relevant stock image. There are great paid options out there like iStock or Getty Images, but they can be expensive and there are also sites such as Pexels and Unsplash that have beautiful images that you can use for free.
Design Software
There's so much on a modern blog that needs to be designed. Pinterest graphics, blog banners, mock-ups. If you're completely new to design and want a selection of great templates, then head over to Canva. They have a free and paid-for version. It's great for professional-looking templates that are simple to customise.
I use Canva a lot, but I find where it tends to fall down is providing a full set of branded materials. As a blogger, you want all of your designs to look like they're from the same brand. Instead, look at Design Bundles. They have a great range of templates online to create almost anything you need for your blog. If you're looking for craft related files too, there's an excellent range of t-shirts designs, svg cuts, invitations and merch mock-ups to choose from. They're all at heavily discounted rates too.
Social Media Scheduling Software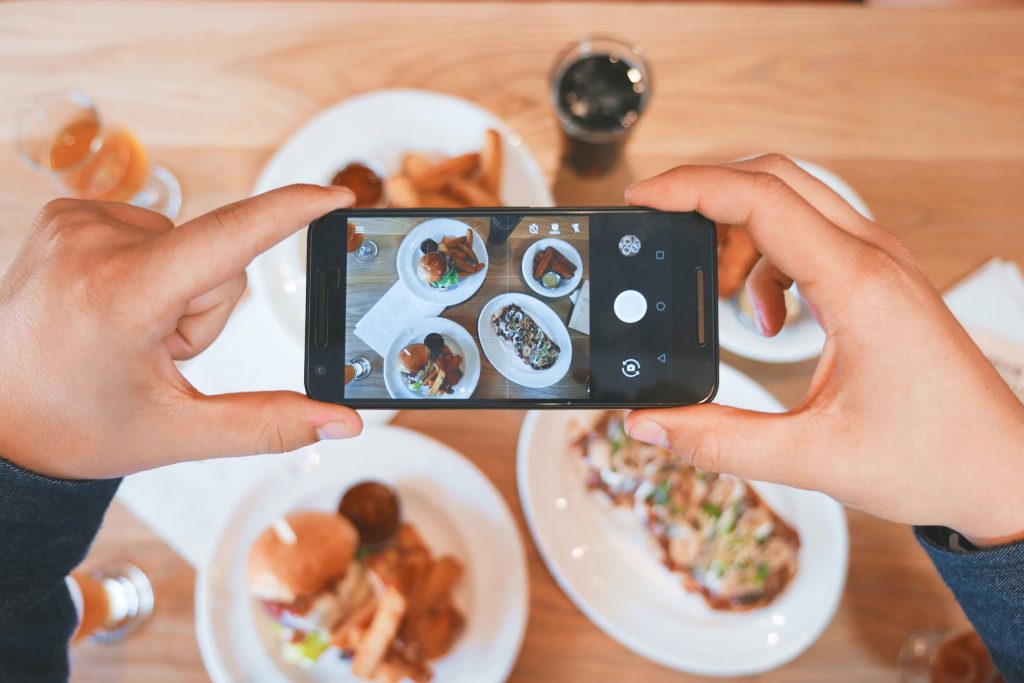 Writing and updating your blog is one thing, then the real work starts. Social media is really important for finding an audience and building followers. Most successful bloggers spend most of their time engaging in this way. If you have a bit more budget available, Co-Schedule is a fantastic way to run your blog posts and social media.
There are some great social media scheduling apps out there that have free versions. Buffer and Hootsuite are two of the most popular. A good tip that i'd give to any blogger looking for tools to help them run their blog is to sign up to App Sumo. They have great software that you can buy at a heavily discounted price. It's a one off cost, so no monthly fees. I spent $49 dollars on Content Studio, which lets me schedule posts across Facebook, Twitter, LinkedIn, Facebook and Instagram. I absolutely love it and it has saved me a fortune.
Another good buy from there was King Sumo, which is a competition platform which is great for driving engagement to your blog and social channels.
Finance & Admin
There's a lot goes on behind the scenes of a blog, especially if you're making any money from it. For project management and admin, I try to keep it as simple as possible with a few well chosen programmes.
Project/Task Management – Asana – excellent for task lists and project management for your blog.
CRM/Advertising Contacts – Hubspot – I use the free version of Hubspot to keep a record of contacts I deal with and details of sponsored posts. They've recently introduced a free email program too so I may look into using that when I launch my newsletter later in the year.
Business Bank Account – Coconut (this is free and has built in invoicing facilities and can keep track of any tax you have to pay). If you're making any money from your blog, you have to declare it. Having a separate account can help you to track your earnings and costs without mixing everything up with your personal bank account.
Accounting – Wave – this isn't as good as it used to be as it no longer connects directly to bank accounts in the UK, you'll have to upload the transactions manually from a spreadsheet. It's really intuitive and free, so if you don't have too many transactions, it's a great option.
These are my current top resources for running my blogs. I'm sure as time goes by, I'll find new and better ways to do things. I'll update this post as and when I find them.