#Ad – gifted
As someone who's worked in marketing since the mid-2000s, I must have ordered tens of thousands of business cards over the years. So I do love a well-designed card.
So when the lovely folks at Aura Print offered to send me a set of business cards for my blog, I was delighted. I've been blogging on my film website for nearly a decade, and often use business cards when I'm at screenings or events. But I've never had one for Semi-Charmed Life. I started the blog as a hobby a few years back and only in the last year or so decided to really give it a go. So seeing my logo on a new business card was a great feeling.
So, now my cards have arrived, here's my review of the design and ordering process with Aura.
About Aura Print
Founded in 2007, Aura Print is based in Huddersfield. They have clients the world over and specialise in foil printing and wide format. Their products are designed to be of great quality and have good value for money.
Do People Still Use Business Cards?
Lots of things have gone digital these days but business cards are still very popular. Personally, I find them really handy to have at networking and blogger events. They have all of my email, contact details and social handles. Plus, it's handy not having to spell out my surname Myerscough every single time.
The Design Process
Aura Print really came into their own in this part of the process. My blog has a logo and a colour scheme but nothing in the way of artwork. Instead, a very friendly guy called Liam took a look at my blog and used that as inspiration to design my business card. They also have a range of templates online that you can choose from too.
I got an artwork proof to look over to make sure all of the details were correct and then they were sent to production.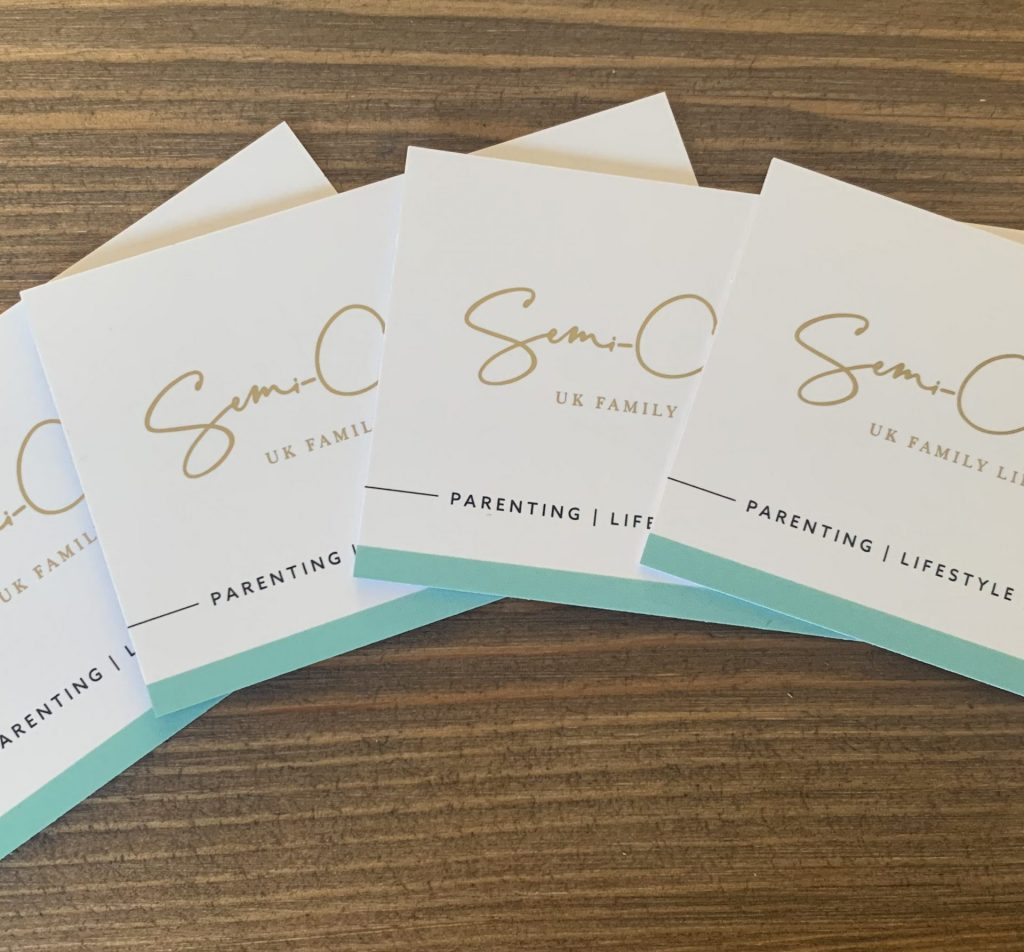 There is a lot of choice on the finishes and thicknesses available. I went for a beautiful foil effect for my logo and gloss lamination. The cards are really good quality and the printing is crisp and clear, with no bleeding.
The cards arrived a few days later and I couldn't wait to see them. I've shown them to a few people already and they were very impressed with the quality.
I have a few blogger events coming up so I can't wait to start handing them out.
Final Thoughts
I was really impressed with the service from Aura Print. They were super helpful in helping me get a business card design together and recommending print and finish options that would look good.
The entire process was quick and the people I dealt with were really friendly and always got back to me quickly too.
Once I've used all of these cards, I will definitely be ordering more.
You can see the full range of Aura Print products at https://aura-print.com/uk/