If lockdown has taught us one thing, it's that we need to get out and explore more. We've lived in Durham for almost four years and it's almost criminal how few places we've visited here. Even though we've been to the cathedral a million times.
Well, one of our post-lockdown resolutions was to get out as a family more at the weekends. Scott and I spend the week working, by the time it comes to the weekend we're tired and there's a lot of errands and housework to do. Come Monday's the house is still a mess, and we haven't really made the best of our weekends. Well, no more.
We're still not sure how comfortable we are going places now that lockdown had lifted, so we decided to go to Hamsterley Forest last Sunday, it's about a 30-minute drive from where we live.
When we got there, it seemed like everyone else in Durham had the same idea. The car park was packed. But we got parked up easily enough and made our way over to the picnic area. Though it was busy there too, social distancing wasn't a problem so we sat and enjoyed a little picnic before we set off for our walk.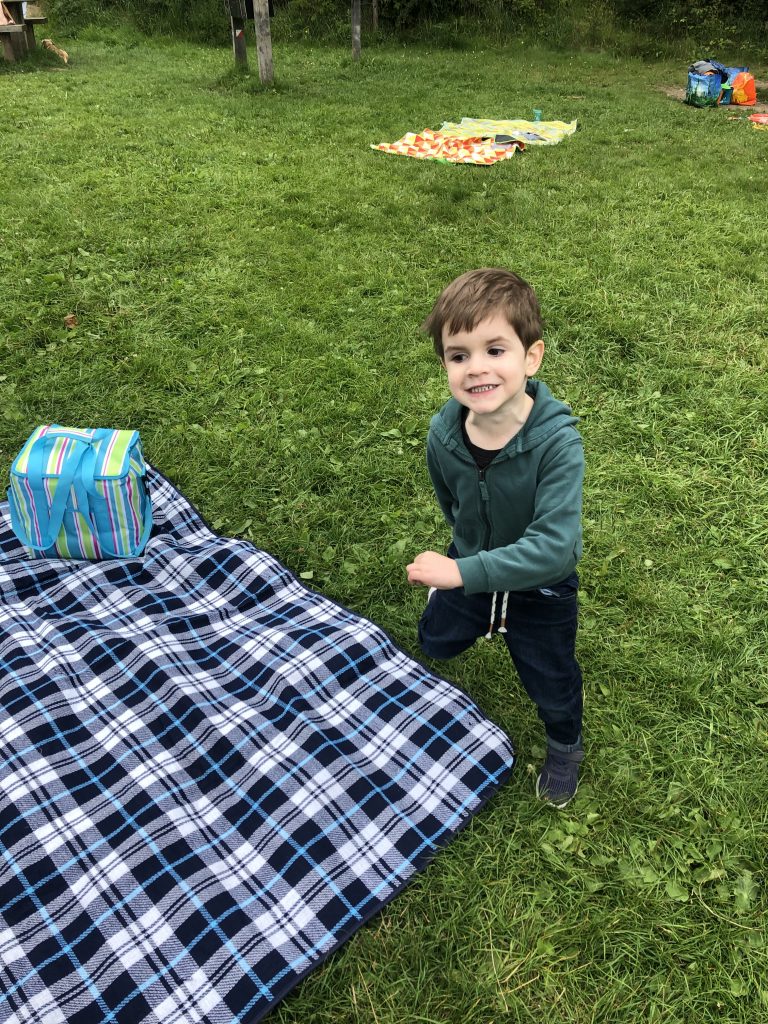 We decided to stick to the easy trail as we were also testing out our new stroller, which isn't as rugged as our old pushchair so we weren't sure how it would cope with the uneven surfaces. There are lots of different walks to choose from and we've promised Alex he can do the Gruffalo orienteering trail next time.
Hamsterley Forest has so much to do, I can see use coming here for years as the kids get older and we can tackle the more difficult trails or hire bikes.
Children's Play Areas
There are a few children's play areas but Alex was a bit too young for most of them. Luckily, on our way back to the car, one of the smaller ones was pretty much deserted so he had a great time playing while we had a few minutes rest to feed Ava.
Social Distancing
When we first arrived, we were a bit concerned about being able to social distance due to the number of people, but once we got out of the car parking area, it was fine. The picnic area was busy but there was plenty of space to set up our blanket out the way of others. Once we were on the trail, we had no problems staying out the way of people.
The catering facilities were very strict with their social distancing too. With long queues maintaining the two-metre rule. We had promised Alex an ice-cream but the queue was just too long. So we had to compromise by going for a McFlurry on the way home.
Social distancing rules are changing all the time so it's a good idea to check the website or Facebook Page before you head off.
Toilets & Baby Changing Facilities
Now I have kids, I'm obsessed with finding out facilities before I go and testing them when I'm there. There were queues, but that was mainly down to the social distancing measures in place and they moved quite quickly. All toilets were open and seemed very clean. We didn't use the baby changing facilities but they were there too.
Admission Fee & Parking
Admission is free, we paid £6 for parking for the day.
Contact Details
Hamsterley Forest
Redford
County Durham
DL13 3NL
*Gruffalo image used with permission from Forestry England