I'm not gonna lie, the lockdown has been hard going.  Being trapped inside with an energetic three-year-old and a baby, while also trying to freelance, has been a nightmare.  I'm tired, I'm ratty and I'm not really looking after myself as well as I should be.
In the last week or two, I feel like we've turned a corner in terms of dealing with the isolation.  We're very lucky that no one we know has been badly affected by COVID-19 in terms of their health and Scott and I are both still working.  All in all, it could have been a lot worse.
I know for a fact that if this had happened before we had kids, lockdown would have been a breeze for us.  Stay indoors with only your Netflix subscription? That's how I spent the last three months of my first pregnancy when I was unable to work due to complications.
Well, we've been in lockdown for what feels like years now.  It's safe to say that the world is watching a lot of TV. Luckily, we have subscriptions for NowTV, Netflix, Prime Video, and Disney+ so there's no shortage of things to watch. I've been trying my best to catch up on some new shows while also revisiting some old favourites.
Billions (NowTV)
The over the top tale of greed, privilege and high finance and white-collar crime. Damian Lewis plays Bobby Axelrod, a billionaire hedge fund manager and Paul Giamatti, the District Attorney determined to put him in jail.  For a show that doesn't take itself too seriously, it still manages to deal with themes of power, privilege, marriage, family, gender identity, politics and corruption.  Phew, that's a lot!
I rewatched this in advance of Season 5 which started in the US in May, only to find out that it's not on in the UK until the autumn.  No idea why there's such a delay as we usually only run a week behind.
Brassic (NowTV)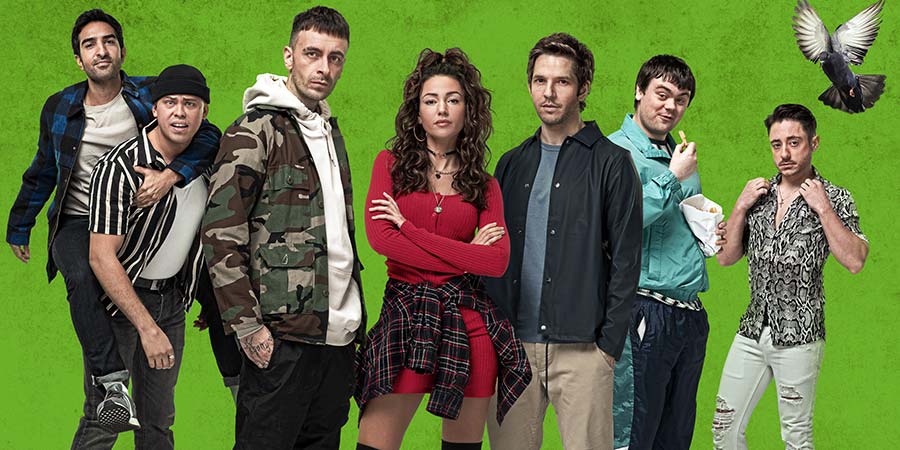 If you haven't watched Brassic Series 1 or 2, stop reading this immediately and go and watch it now.  Brassic follows Vinnie and his gang of mates who spend their days getting high and planning heists, usually with hilarious consequences, it's as far from Ocean's 11 as it's possible to get.  It's extremely funny and very honest and still manages to deal with a lot of heavy themes.  Dominic West also steals every scene he's in as Vinnie's wildly inappropriate GP.
Series 2 doubles down on the gross-out humour and ridiculously over the top plot lines, but it's just the tonic you need in today's angst-ridden times.
Taskmaster (Dave / UKTV Play)
Simple concept.  Comedians do random silly tasks for points and are judged by Gregg Davies, the Taskmaster.  I like to just put random episodes on from time to time when I feel I need a bit of a laugh.  If you're wanting to watch it with the kids around, UKTV has produced created the PG versions without the swearing so you can watch as a family.  There are nine series available to watch so it will be a while before you run out.
Series creator Alex Horne has also been doing his best to keep the nation amused by running #HomeTasking on YouTube, setting challenges for the nation during the lockdown.
Channel 4 has poached the show from Dave so between that and lockdown, it might be a while before we get to see Series 10.
Cuckoo (BBC Three / iPlayer)
Gregg Davies seems to be a feature of my lockdown viewing.  Cuckoo is a British comedy that centres around a normal family, whose lives are changed when their daughter comes home from a gap year married to an American free spirit called Cuckoo (Andy Samberg).
It's a comedy with a very British sense of humour and elements of farce in it.  It's just an easy watch and never fails to cheer me up.
Succession (NowTV)
The most dysfunctional TV family since the Lannisters (it's only the incest that keeping them in the number one slot).  Succession follows Logan Roy, clearly based on Rupert Murdoch, an ageing right-wing media mogul, and his grown-up children who are all vying for the top job when he dies. They all lie, manipulate and scheme.  It's really well written and acted.  Plus, there have been two seasons so you can easily catch up before Season 3 starts later in the year.
The Mandalorian (Disney+)
I wasn't sure I was going to like The Mandalorian, though I grew up enjoying Star Wars, I don't bend over backwards to watch every new film when it comes out, so I was even less bothered about a TV show.  But, it was developed by Jon Favreau, who I am a big fan of (if you haven't seen his Netflix series The Chef Show, it's pure food porn).
Turns out I needn't have worried, it was great.  Though knowledge of the Star Wars universe can help you appreciate some of the nuances of the show a bit more, it's not a requirement and you won't be lost.
Reading this it seems like I've done nothing but watch TV during the lockdown.  With two young kids, 'watching' is a fairly loose term in my house. A lot of the time, things are just on in the background while the madness is happening.