There has been a huge increase in brands putting sustainability and ethical practices at the heart of everything they do. We should all be a little more considerate when we're buying gifts this Christmas. I've rounded up a few of my favourite brands that would make fantastic gifts for friends and family. Or why not treat yourself?
Verry Kerry Kimonos
My dressing gown collection is legendary. I have one for every mood, colour scheme and occasion it seems. Hands down, Verry Kerry makes the best kimonos on the market. They have some famous fans, including Joanna Lumley, Dame Kelly Homes and Saoirse Ronan.
My favourite is the Parisian Rouge kimono but they also produce a range of other items including bags, shirts and kids' pyjamas/robes too.
The designs and fabric are all inspired by Kerry's travels (seriously, follow their Instagram account, it's like a travelogue). Each product and material is chosen carefully, ensuring that it is sustainable and that the workers who are involved in the process are treated fairly and have good working conditions.
Durham Soap Co.
Soap, but not as you know it. If you're trying to reduce your use of plastics, then your bathroom is probably where you'll find the most unnecessary plastic bottles. The Durham Soap Co. produces a range of body soaps, shampoo and conditioning bars that use some amazing, sustainable ingredients, and no plastic waste. They last longer and smell absolutely amazing. I love their shampoo bar for colour-treated hair. It smells deliciously of coconut and leaves my hair super soft and shiny. Their bath salt range is amazing too.
Kiss The Hippo Coffee Subscription
I take my coffee seriously, so I always have to have some good-quality beans in the house for when I'm working from home. Kiss The Hippo do a fantastic range of subscription boxes that you can choose from. Their blends come as full beans, ground or in Nespresso-compatible, biodegradable pods. You can choose the frequency you want to receive your coffee and pause deliveries whenever you want to.
As well as sourcing beans ethically, Kiss The Hippo is also London's first carbon-negative coffee company.
Hand Me Down Book Club Subscription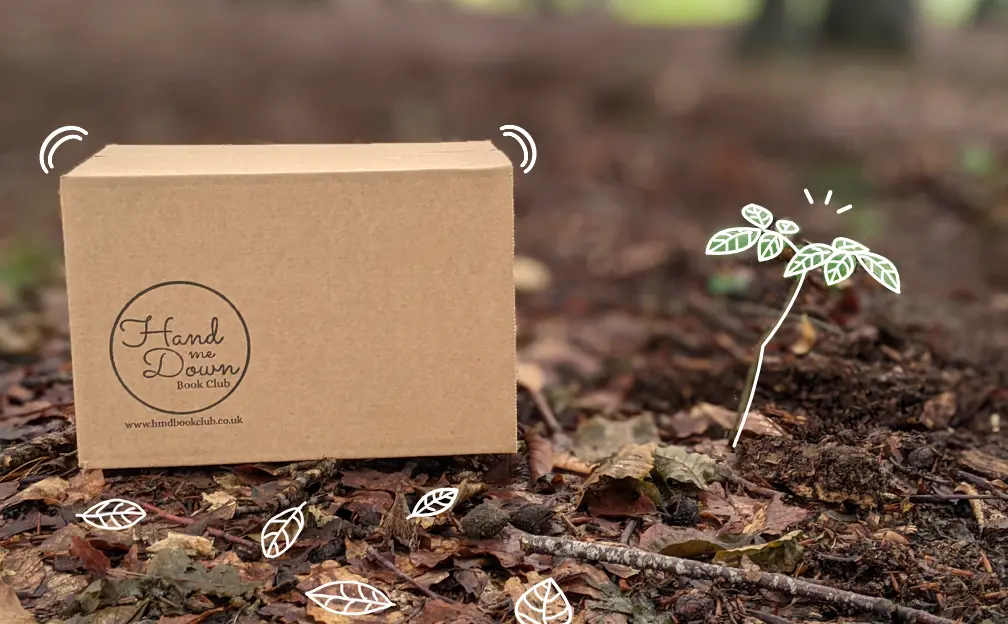 If you're a big reader, then the thought of a box of new reads dropping through your door on a regular basis should fill your heart with joy. The Hand Me Down Book Club was created in order to give pre-loved books a new lease of life. You might think that books can be recycled, but that's not often the case. The ink and glue used on many books make them unsuitable for recycling. Choose from children's books, sci-fi, crime & thriller, romance, historical fiction, classics and young adult.
Select the genre of books you'd like to receive (or choose 'surprise me' to open your literary horizons), and the number of books you'd like in your subscription box and you're good to go. You can also take advantage of a 15% discount if you work for the NHS.