#Ad – this article contains an advert.
I love going to weddings. Especially the day-long affairs where you can spend a night in a hotel, enjoying the surroundings and celebrating with friends and family. Since I've had kids and started saving for a bigger home, every time I even think about weddings, all I can see is pound signs. With the average UK wedding costing an eye-watering £31K (including rings and honeymoons), it's no wonder people are looking at ways to save money for their special day.
Here are some creative ways to save money on your wedding.
Take advantage of seasonal offers
Everyone always pictures getting married in the summer. But hey, this is the UK. You aren't even guaranteed good weather in the summer months. Sometimes the best you can hope for is 'not raining'.
Venues know this, so they often release special offers to encourage people to hold their weddings during less popular months. Add to this that a lot of wedding venues had to close down during the COVID-19 lockdown, so they are doing everything they can to entice people to book with them. You can save thousands on the cost of your wedding.
Save on photography
Having a photographer capture the ceremony and bridal party is an essential part of a wedding. Good wedding photographers are expensive.  You could look to save money by hiring a wedding photographer for the ceremony, but using a wedding photo sharing service to pool photos your wedding guests take and include them in the official photos of the day. This can include the reception and nighttime event. This way you'll still be able to capture all of those important moments but you'll only need to hire a photographer for part of the day. 
Look beyond traditional wedding dresses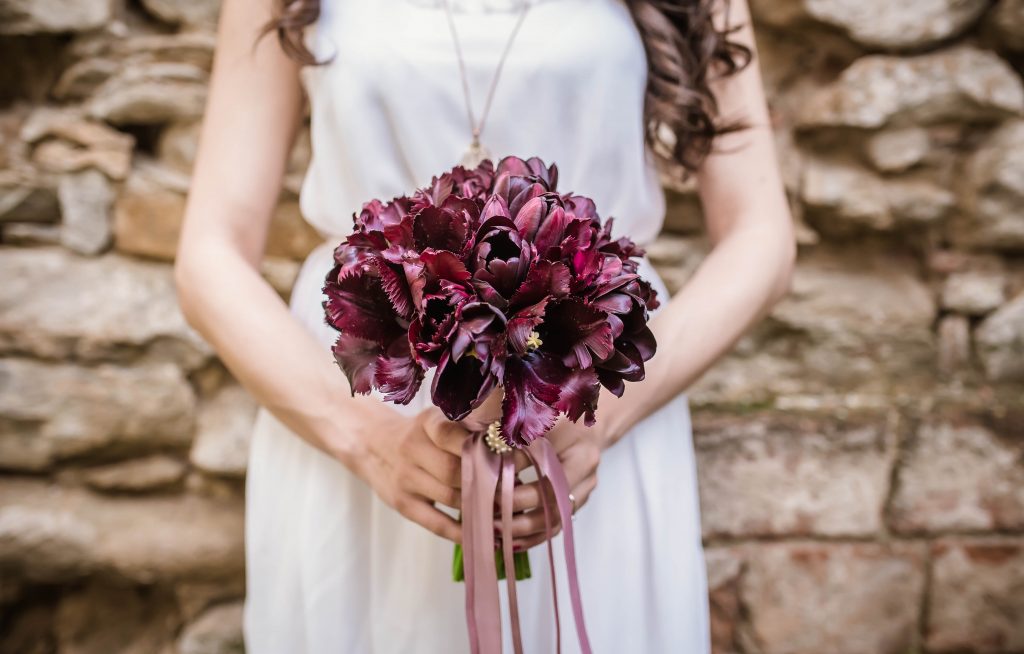 If you're wanting a big, beautiful, traditional wedding dress, then it's all about searching for the right style at the right price. But many people now want something a little bit different for their wedding dress. Look for inspiration on vintage sites, Etsy for inspiration. High street shops such as Coast, Monsoon and Dorothy Perkins even do their own range of affordable wedding and bridesmaids dresses. There are some beautiful choices that can save you hundreds of pounds on each dress.
Do your own hair and make-up
I can almost hear the gasp at that suggestion.  After all, having your hair and make-up done by a professional is one of the wedding perks you're really looking forward to.  If you are terrible with hair and make-up, then it's probably best to leave it to the experts. Make sure you have some styles and ideas in mind first or you'll have to keep paying for trial sessions. The internet is your go-to place for inspiration on wedding and prom hair styles that will work. But if you know your way around a blending sponge, you can spend months leading up to the wedding choosing and practising your make-up and hair look. 
If you're not sure about a particular colour palette, head to a department store and get a makeover at one of the beauty counters. Many will do it for free or a small cost. You can experiment with different products and colours without having to buy them first.
The same goes for hair if you know the style you want and it's not too intricate, then you can perfect the style in the months before the wedding.